"Education for all" programs across the country
---
Education is the core program of ACLAB since 1988 all over the country focusing on slum areas, Cox's Bazar, Bhasan Char-Noakhali etc. To achieve the mission, "Education for all" ACLAB is providing non-formal and life or basic skill education currently among 25K vulnerable children and adults.
The program considers gender, a person with a disability, dropout, ultra-poor, refugee, slum dweller, hazardous child labour, indigenous community, hard-to-reach geographic locality children etc.
The organization has established schools, night schools, child-friendly spaces, sports facilities, extra curriculum and cultural initiatives, ensuring the right to access education by providing girls education, education in emergencies, early childhood education, psycho-social counseling, and inclusive education for children with disability, basic literacy etc.
The initiatives are funded by the Ministry of education, ministry of labor, BRAC, UNICEF and ACLAB's fund.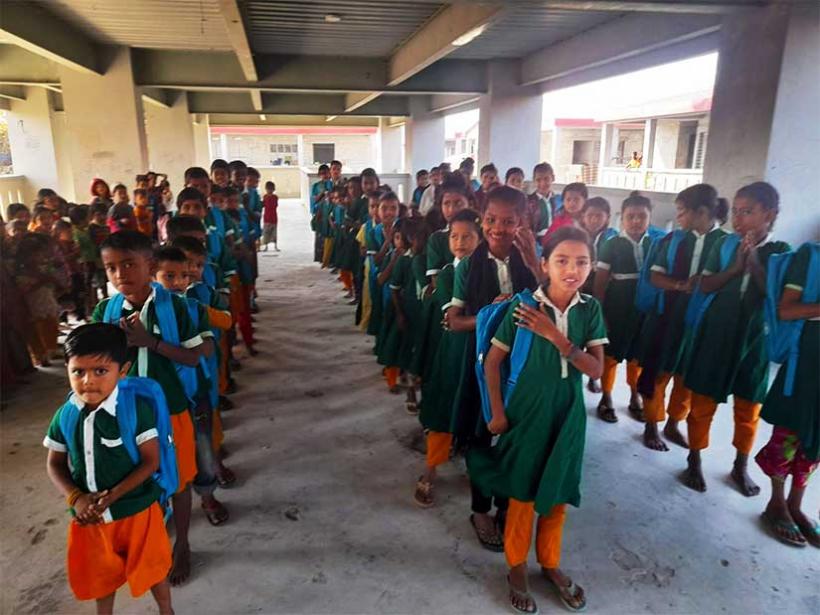 ---
Published on: Sunday, 8 May 2022, 06:56 pm ▪ Last update: Sunday, 8 May 2022, 06:59 pm ▪ Total View of this Page: 589