Empowering Person with disabilities: through increasing disability inclusion
---
ACLAB is working for person with disabilities (PWD) since March, 2021 and till now continuing with the support of BRAC in the Teknaf and Ukhiya, Cox's Bazar. The project is titled with ''Humanitarian assistance for host community and Rohingya in Bangladesh'' and the objective was to create enabling environment for disable community among FDMN and Host community.
A total Female 246, Male 336 and 582 Rohingya and Host Communities were target beneficiaries.
It has created impact increasing disability inclusion through sensitization of local actors, built capacity of stakeholders on disability inclusion, reduced barriers of disability, ensured friendly environment and livelihood opportunity for persons with disability.
ACLAB distributed assistive devices to 200 persons with disability. (Wheel chair, crutches, hearing aids, Sticks, Eye Glasses, Walker), established and built capacity and functioned 1 person with disability organization for disability inclusion, agricultural training, for homestead gardening, tailoring training, Goat and Hen rearing training and distributed goat to 52 beneficiary, sewing machine distributed to 15 persons with disability, others received Hen, seeds, Watering equipment, Insecticides, Feed for hen, seedlings for vertical gardening among the target PWD to empower them so that they can overcome their disability barriers.
ACLAB provided training to local leaders, youth, care giver and others for ensuing and participating persons with disability friendly society.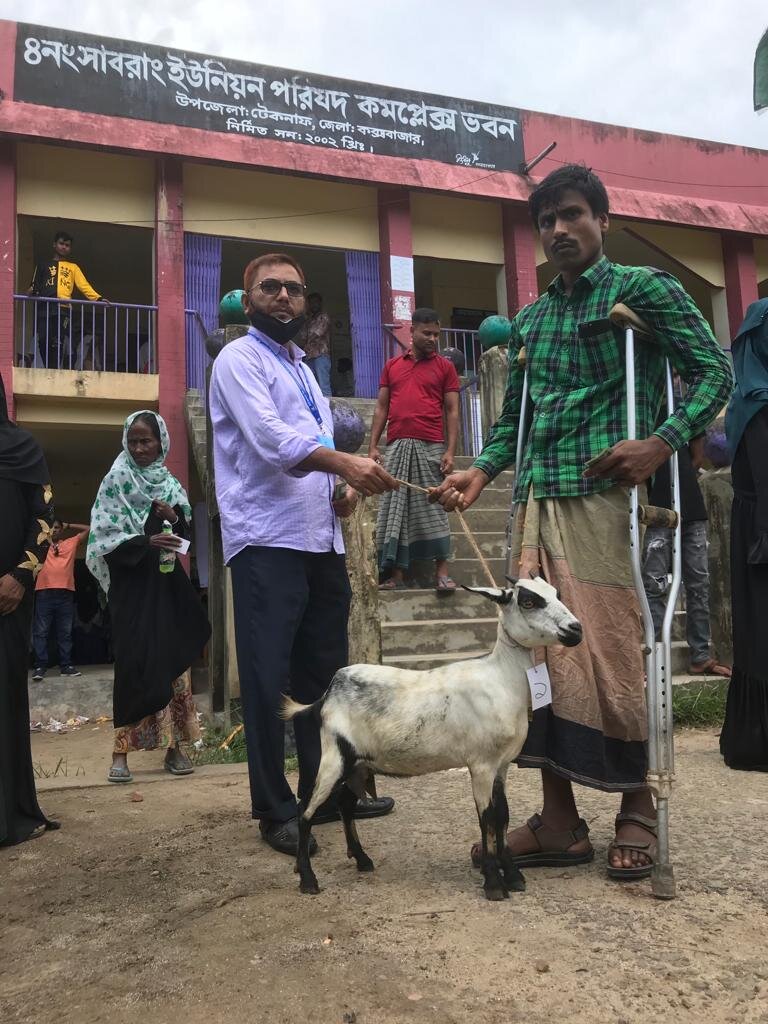 ---
Published on: Wednesday, 24 August 2022, 05:45 pm ▪ Total View of this Page: 586