Sustainable Restoration of the Bay of Bengal Coastal Forest and Wetlands in Bangladesh
---
Project Name: "Living Shoreline: Sustainable Restoration of the Bay of Bengal Coastal Forest and Wetlands in Bangladesh"
Funded By: US Embassy, Dhaka
Implemented By: Alliance for Cooperation and Legal Aid Bangladesh (ACLAB)
Event: The inauguration of the dale protective fence
Date: 24th May 2023
Place: Kolatoli Beach, Cox's Bazar, in front of Sayeman Beach Resort.
Md. Nasim Ahmed, The Additional Deputy Commissioner of Cox's Bazar, Development and Human Resource Management, , inaugurated the project by planting a Nishinda sampling in the reserved area at Kolatoli beach, Cox's Bazar.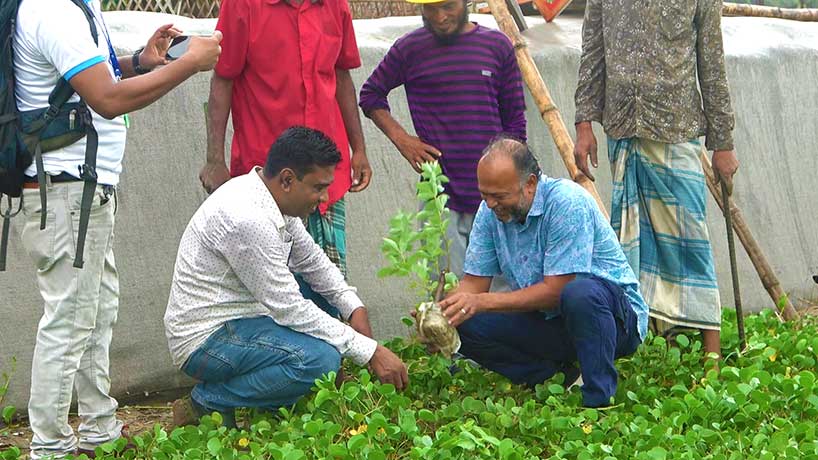 ---
Published on: Thursday, 1 June 2023, 03:25 pm ▪ Total View of this Page: 148